November 19, 2014 was the last time I posted in this blog – over three years ago. A lot has happened since then, and I'd like to say as I'm sitting down to write this next entry that maybe I've changed too. After all, shouldn't we all be progressing?? But I just reread that entry I wrote on November 19, 2014. I noticed it was about Mulan. I noticed that I jokingly promised a book about Mulan to come out Fall of 2017. I noticed I wrote a lot about my Mulan obsession and analyzed a lot.
And all I really have to say now is, I regularly try to trick my 4 year old son into watching Mulan (he doesn't care for it yet — I will keep trying); I have an amazon shopping cart full of Mulan merch (which is annoyingly scarce); the first thing I'm going to do when I see my niece next week is watch Mulan with her and then have a discussion with her about it; and here, for my first blog entry in over three years, is another entry about Mulan. If you don't like Mulan, you probably should be here.
Maybe I'm pretty much the same ever.
But let's get down to brass tacks (oh, I didn't bring any…) In 2017, Mike Pence became the Vice President of the United States, and people started to care more about him, and subsequently BuzzFeed found an old op-ed he wrote about Mulan 1998 when he was like the talk show host of Indiana or something. The piece itself is pretty gaggy, and I don't really want to talk about it in detail, but I'll give you the important headline: his main point and takeaway after seeing the movie was, woman shouldn't be in the military like at all, and if they ever are, they especially shouldn't be in combat positions, and Mulan is a liberal propaganda film designed to push those ideals (I swear I'm not being hyperbolic).
First of all.
FIRST OF ALL.
Okay, actually, I'm skipping to second of all. Second of all, I know that the political climate is terrible right now. I know that awful things are happening. This is also not a political blog, but there are a lot more terrible things in this world than the Vice President's op-ed about Mulan. Like most things are worse than this.
But most things are not more IRRITATING than this.
This is Olympic-level irritating. Every time I think about it I want to go push a piano off a cliff and then sledge-hammer a bunch of tables (like, listen, I have problems, that ain't news)
LIKE IS HE FOR REAL ABOUT THIS. (That's the first of all)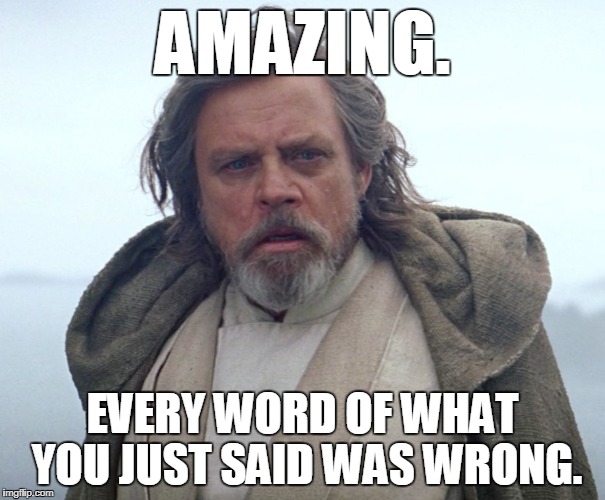 Imma just dive in, hard-core, so stay with me: Mulan has nothing to do with the military. She joins up only to keep her very old and feeble dad from being forced to enlist and immediately dying because he can barely walk, so *basic training* would be a no-go for him let alone a battle – she stays because being discovered would mean death for her and total shame on her family, and as soon as she takes care of business (by being extra smart, sneaky, and clever, basically the only way she was going to be able to survive, which last time I checked was not a trait monopolized by one gender, THANK YOU VERY MUCH) she turned down a position as assistant to the emperor, which is political, sure, but definitely military too, based on the fact that the previous holder of the position was at the camp with them. The point: while she at one point admits that her identity crisis may have also motivated her enlisting, she still isn't like, hey! Girls! Let's join the military and beat all the boys and be as strong as them always! Never the point, not in the ending or throughout the movie.
Rebuttal (to myself): The "I'll Make a Man Out of You" sequence shows Mulan struggling to complete basic training tasks, until she reaches a tipping point, and then is shown exceeding some of her male peers in these tasks. This is unrealistic and focuses on strength when her success is supposedly about her own strengths, not about being as physically strong as a man.
Counterpoint (to my own rebuttal) : I don't think her being able to accomplish the tasks, and then in certain cases, being able to do it better was supposed to show that she was stronger than the man. Instead, it represents her willpower. The tasks represented were not impossible for her, and were set for draftees coming from all backgrounds training for just a few weeks. She is a woman however, and had likely never had to do hard labor before – she ain't in great shape. So when the tide turns, she finds the willpower to do better than ever – when she runs ahead of everybody, it's not because everybody else can't run faster, it's just representing the change. Further proof: Other characters show this same development sequence, not just Mulan, and they each are developing unique skills as well – NOT just strength. It represents their change in attitude, desire, and inner strength.
So maybe you see I think about this a lot. I think about things, OKAY, SUE ME. So this misunderstanding bothers me. I'm just really having a hard time with it.
This has been on my mind since I discovered the op-ed last September. I've thought about writing him a letter, detailing what Mulan is actually about, and how it really has no stance on women in the military at all, etc, etc, and basically just writing him a paper outlining my points. I thought about trying to get said paper peer-reviewed for some extra credibility, but I'm not sure…who my peers are in this situation.
I actually was initially planning on going through my argument even more here, point-by-point, and put together some data, but I feel like I've given you enough of a taste and more might reveal too much. Think of this as a sneak peak for my book, coming Summer 2019.
So the point was, I was initially going to send a letter, but then – will Mike Pence even read it? I guessing a lot of mail gets sent to him, and there's also a concern that my letter would get screened out by the secret service because I seem a little too, uh…passionate (you love me though, right?!??)
But thinking more about, I think I really need to sit next to him while he watches the movie and point to key scenes that really disprove his propaganda theory, have a back and forth discussion, and help him enjoy it for the masterpiece it really is. Just think…this one tiny irritating thing that I'm so intensely irrationally fixated on could be changed.
And like, maybe other stuff too because there's a lot of great messages in Mulan. Mulan can change lives.
I don't think the odds of that happening are very high either, but it has become one of my top 5 life goals to get there. Any help would be appreciated because my connections are not ideal.
On a slightly different note: I have some updates to my fruit scene theory. As I've thought and discussed it with other people, I think it's possible that the surprise on the soldier's faces and maybe the self-satisfied smirks Mulan's crew's faces when they take out the fruit is just due to them being like, surprise, we're actually dudes/soldiers and ready to beat you up, but there are 2 issues: 1, the smirk is too paired with the fruit, not just the adult gender reveal. So I'd buy that explanation for maybe 40% of the smirk, and 2, even if it accounts for all the expressions in that split second, all the events in my analysis surrounding still hold, because: Yao still had a banana in his shirt, and proceeds to fight with it for no reason. Ling still ate a quarter of his apple. Etc.
Writing this entry has gotten me so jazzed about Mulan, I'm going to go watch it right now, and you should too. Mulan – it changes lives.
On another unrelated note: I'M BACK PANTS.